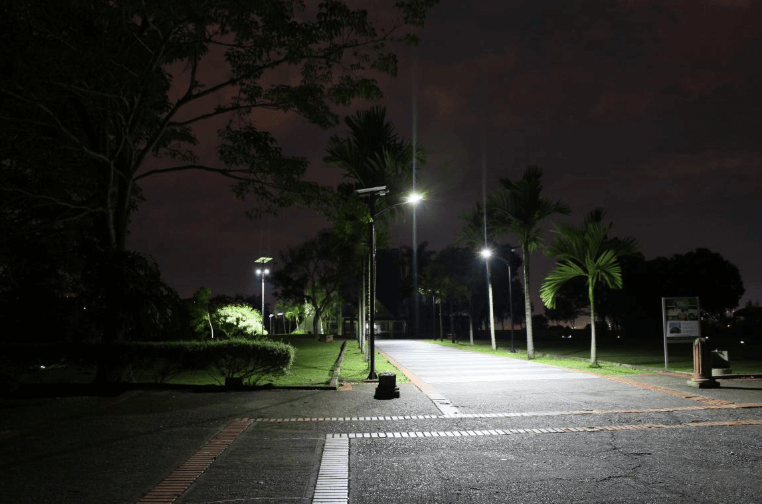 Columbia Garden Project Construction
The first phase of the project purchased the solar streetlights and floodlights provided by Kons Light. The customer did not expect the effect to be so good after the lamps were lit. It really exceeded expectations, the lighting brightness was high, the controllability was strong, and the maintenance was very convenient. Consider listing the company as a long-term, quality customer.
The project covers an area of about 300,000 square meters. The first phase of the project uses a total of 43 sets of 120W solar floodlights, 15 sets of solar integrated lights, more than 10 sets of solar street light landscape lights, and more than 10 sets of commercial lighting. In this project, the solar floodlights adopt a more advanced design. Four sets of floodlights and eight high-power solar panels and eight large-capacity batteries are installed on the top of the 12-meter pole. The final installation effect is excellent.