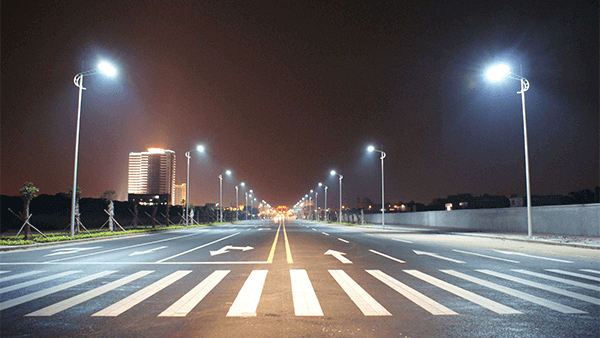 Recently, kons light company successfully installed nearly a thousand LED street lights on urban roads. According to the construction personnel, the street lamps adopt energy-saving and environmentally-friendly LED light sources. According to the standard of 50 meters, in addition to the high-tech roads, the newly-built urban roads The kons light company street light will also be installed.

Road lighting is closely related to people's production and life. With the acceleration of urbanization in China, LED street lights gradually take advantage of directional illumination, low power consumption, good driving characteristics, fast response, high seismic capacity, long service life and environmental protection. Entering people's vision and becoming the world's most new generation of energy-saving light source to replace the advantages of traditional light sources, LED street lights will become the best choice for energy-saving renovation of road lighting.

The appearance is beautiful, the color is very important, and with the new street lamps on both sides of Gaoxin Road, it has become a new highlight of the local cityscape.

In accordance with the standards of road hardening, sanitation purification, environmental beautification, and village lighting, the comprehensive management of the rural environment has been intensified. A bright street lamp not only lights up the nights of cities and villages, but also illuminates the lives of the people.